Package Features
Departure Date From US: August 22/23, 2017
Return Date From Jeddah: September 6
Round trip airfare New York / Madina / Jeddah / New York
Madina Hotel Start From: August 23 - August 27
4 Day accommodation at Al Nokhba Royal inn Hotel (5 Star)
Open-Buffet Breakfast and Dinner
Sightseeing in Madina
Makkah Resident Building: August 27 - August 30
2 Nights accommodation at Elmadina Travel Resident Building in Makkah
Location: Alsheshah at King Fahd Tunnel. close to our camp in Mina.
Open buffet breakfast, lunch, dinner, and soft drinks will be served.
Accommodation in the building 4 / 5 per room.
Full access to your room during and after Manasik
Mina and Arafat: August 30 - September 4
Accommodation in private air conditioned tents facing Jamarat in Mina.
Breakfast, Lunch, Dinner, and Soft Drinks will be served in Mina.
Arafat accommodation in Elmadina travel private air conditioned tents include breakfast and lunch.
Transportation between Mina / Arafat/ Muzdalifa/ Mina will be by train
Makkah Resident Building: September 4 - September 6
After Hajj (13 Zulhajjah- September 4) return to resident building and stay until the day of your departure.
Transportation
Travel by air-conditioned private bus
Prices are based in JFK Gateway. Other Gateways are available. Extra charge may apply.
Religious Leaders
Imam Tahir Anwar
Many more scholars accompany the groups during Hajj
Package Does Not Include:
Zabiha fee $130
Hajj fee $300
Prices
Package ID
Quad Room
Triple Room
Double Room
Hajj 2
$8,600
$8,900
$9,300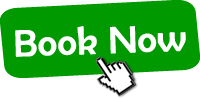 Hajj Visa Requirements
1. Original passport valid for at least 6 months from traveling date (with minimum 2 blank pages for visa endorsement). All passports must be machine-readable.
2. For Non-US citizens, provide original Green Card, or copy of advanced parole, or one of the following valid visa endorsed on your passport: H1B, H-3, H-4, L-1, F-1, J-1, M-1 and R-1.
3. 4 recent passport-size color photographs with white background. The photograph must be a full-face view where the visa applicant is facing the camera directly. Side or angled views are not acceptable. Your name should be written on the back of the photographs. Women pictures must be with Hijab.
4. One Visa Application Form per person. Form should be filled-out in INK or printed and signed.
5. All women & children require Proof of Relationship with their Mahram (Marriage certificate for married couples and Birth Certificate for children under 18 years age, indicating names of both parents). Please provide legible copy of the document(s) and keep the original(s) with you. Minors (under 18 years of age) traveling with one parent must also submit a notarized letter of authorization signed by both parents or legal guardians.
6. Original proof of vaccination against Meningitis (one dose of ACYW-135 vaccine).
7. Special Requirements: If you do not have a Muslim name, a certificate is required from the Imam of your Masjid indicating that you are a Muslim.
8- For women traveling alone in a group, the following is required:
A. She must be 45 years of age or older.
She must provide a NOTARIZED letter from her Mahram indicating that he has no objection for her to travel for Hajj with Elmadina Travel.
Proof of Relationship document required showing relationship of the woman to the Mahram. Mahram: Husband, Father, Brother, Son, Uncle, Grandfather (Brother or son must be 18 years of age or older.